Organize tasks

into streamlined workflows and checklists in Slack
Finisher for Slack lets you design custom workflows and team checklists to facilitate more effective team collaboration.
Add to Slack
How it works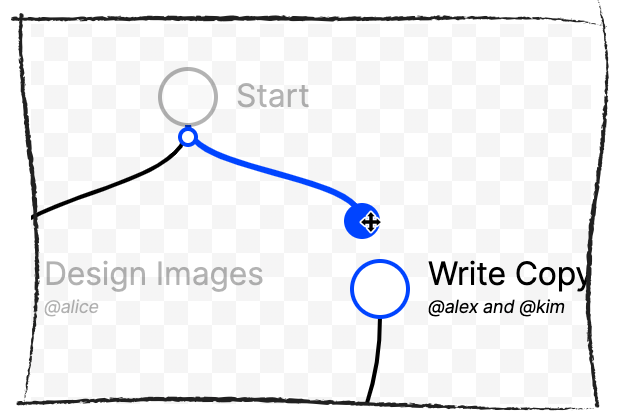 1. Define a workflow template
Anybody on your team can define a workflow template, and assign user(s) to its tasks.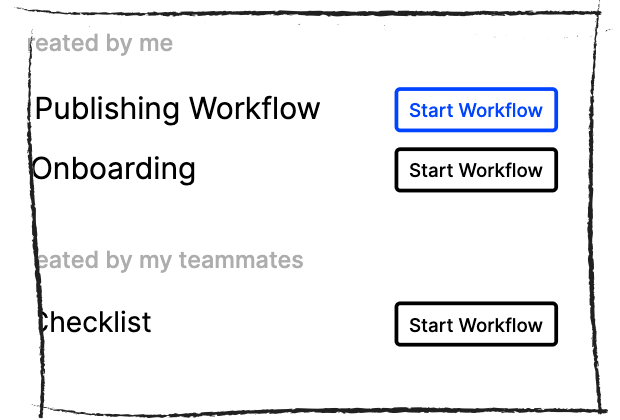 2. Start the workflow
Anybody on your team can start a workflow either from Slack or web based on previously created workflow template.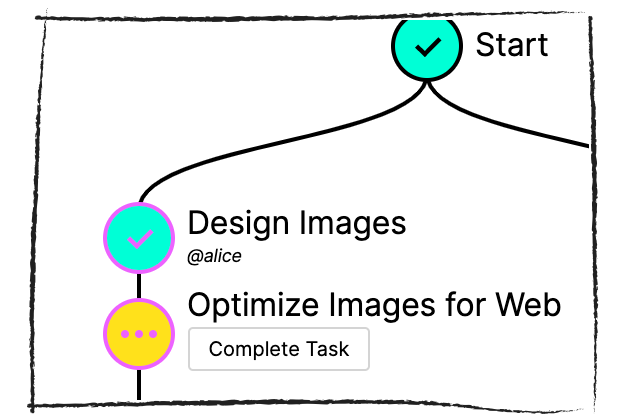 3. Collaborate on the workflow
Task assignees get Slack notifications when previous task is completed.
How is Finisher helpful?
Bring order
to complex and repetitive tasks involving any number of people.
Visualize
the workflow from beginning to end to keep everybody on the same page.
Cut human error
by clearly defining who does what and when.
Reduce idle time
between tasks. Users get notified when preceding task gets completed.
Keep record
of who did what and when.
Use Cases
Design your own workflows similar to these
Adding a Page to the Website
Slack native
When previous task in the workflow gets completed,
you get notified on Slack and asked to work on your task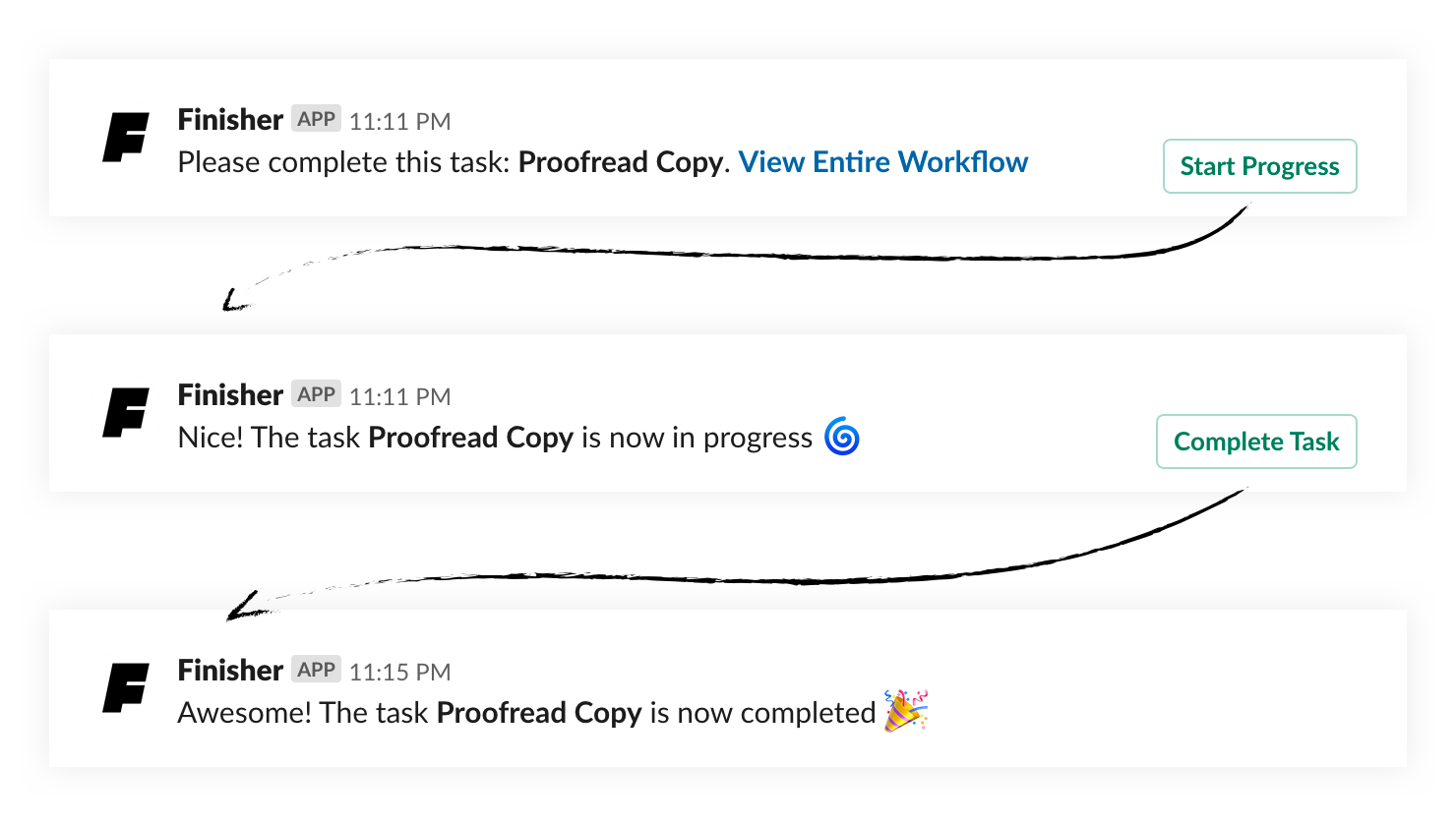 Slash commands
You can interact with your templates and workflows using the following slash commands

Dark mode